Please make note of some changes you'll see when you come to watch a game or event at EHS!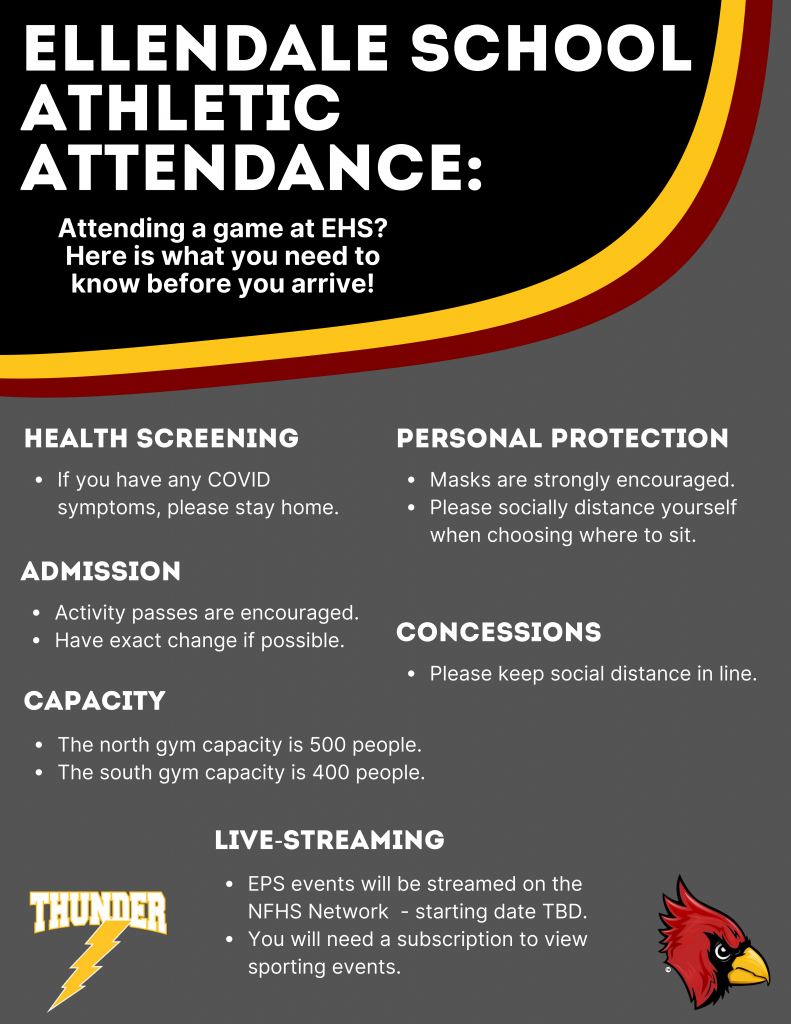 Ellendale School Athletic Attendance: Attending a game at EHS? Here is what you need to know before you arrive!
Health Screening: If you have any COVID symptoms, please stay home.
Personal Protection: Masks are strongly encouraged, please socially distance yourself when choosing where to sit.
Admission: Activity passes are encouraged. Have exact change if possible.
Concessions: Please keep social distance in line.
Capacity: The north gym capacity is 500 people. The south gym capacity is 400 people.
Live Streaming: EPS events will be streamed on NFHS Network. You will need a subscription to view sporting events.