rSchoolToday Calendar: Sign up for Notifications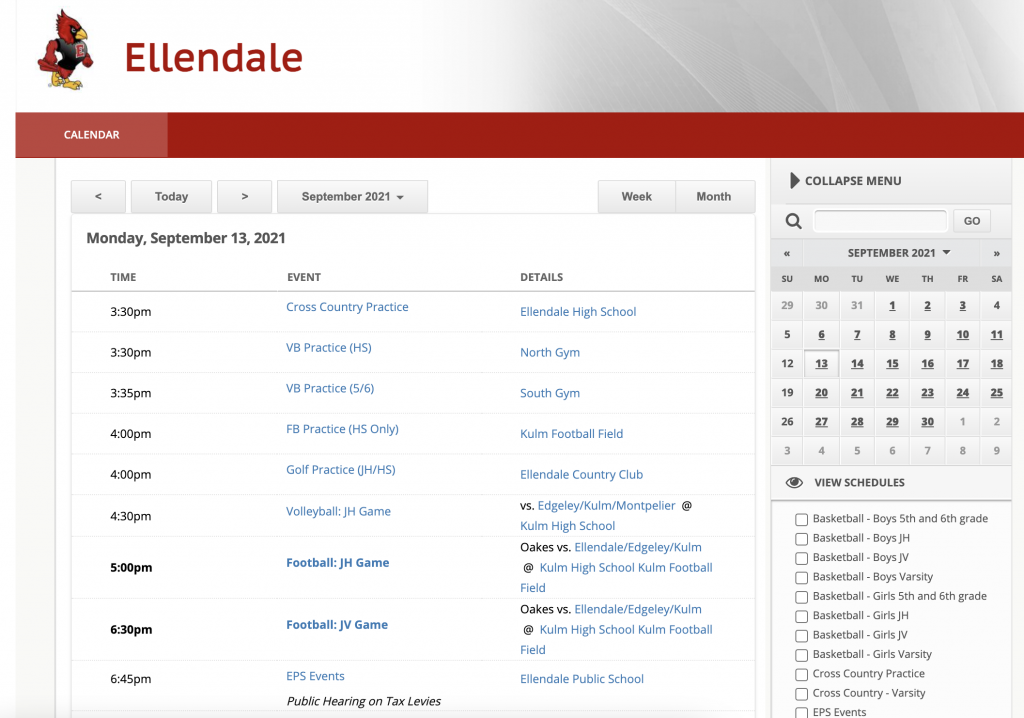 EPS is now using a calendar system through rSchoolToday. 
The calendar can be found: https://www.district5nd.org/public/genie/653/school/3/. It is also found on our school calendar page. 
The Notify Me App is one of the most popular features of the Activity Scheduler Calendar. Follow the steps below to subscribe to notifications that pertain to you or your family.
To start off, click on the link on the Notify Me link at the right side of the page:
Step 1 – Login or Create an Account
If you are a Returning User, just login with your registered Email Address and Password. Otherwise, New Users need to create an Account first, enter your Email Address and desired Password, then click Create My Account. Then, you need to supply all necessary information (those with asterisk) under My Account
Page, once done click Save and Continue.
Step 2 – Choose Activities
Check off the boxes for the Activities may it be under Categories,Conference/NonConference, or School Only Events that you would like to receive texts and email notifications of.
Step 3 – Setup Notification Preferences
The last step is to Setup preferences if you want to be sent with Reminders before each Activity, and notification emails/texts for schedule changes. Once done, click Save My Settings.